Shop All Blue Hair Dye Shades
Only the Best for Our Partners in Crime
Why our blue hair dyes? Because there's nothing we do better than color! With 6 different shades of blue, we offer the coolest range of dyes; from our best-selling shade Anime to the perfect pastel tint, Powder. PLUS, we even have shampoos & conditioners to keep your color looking fresh.
Now introducing our darkest blue, Full Moon!
---
---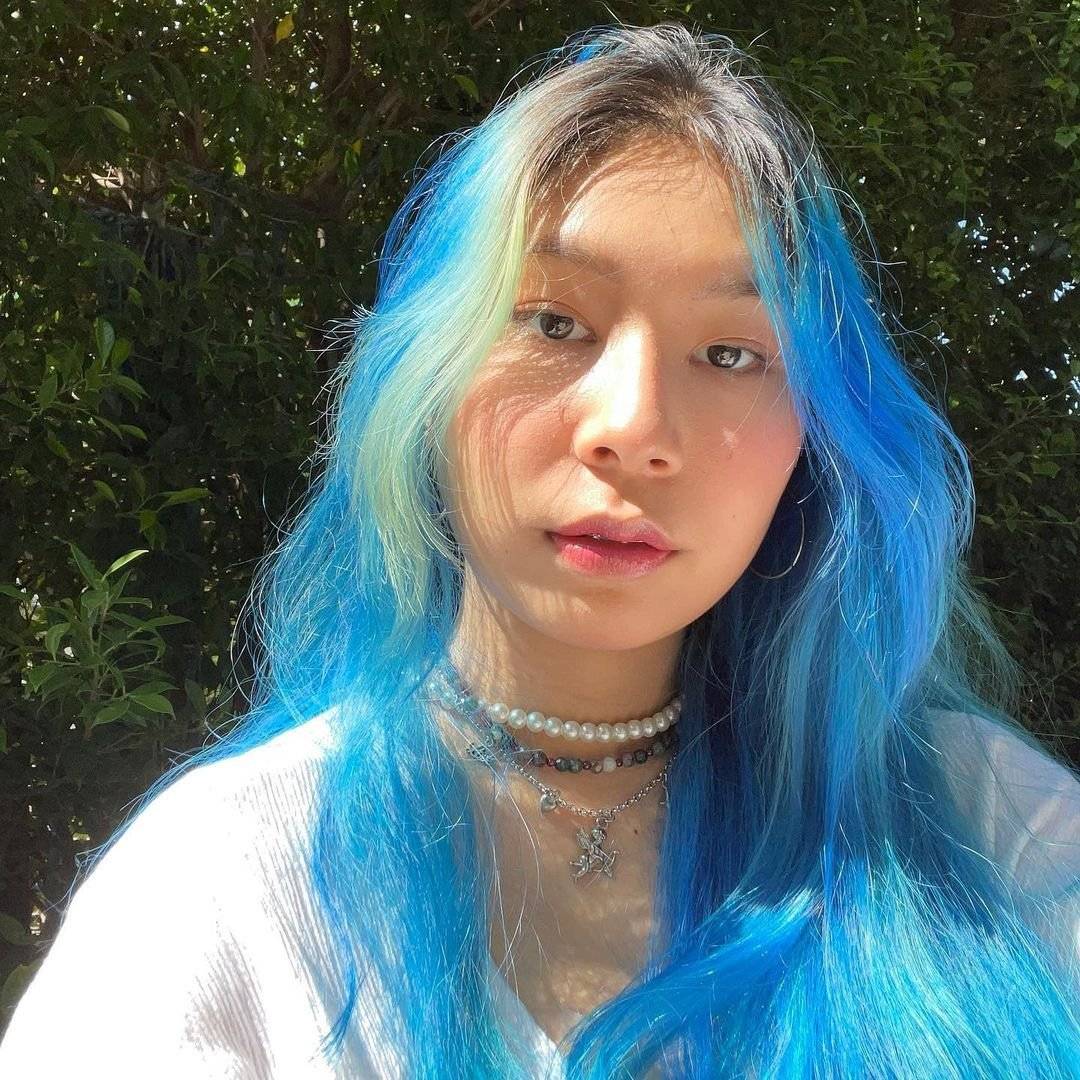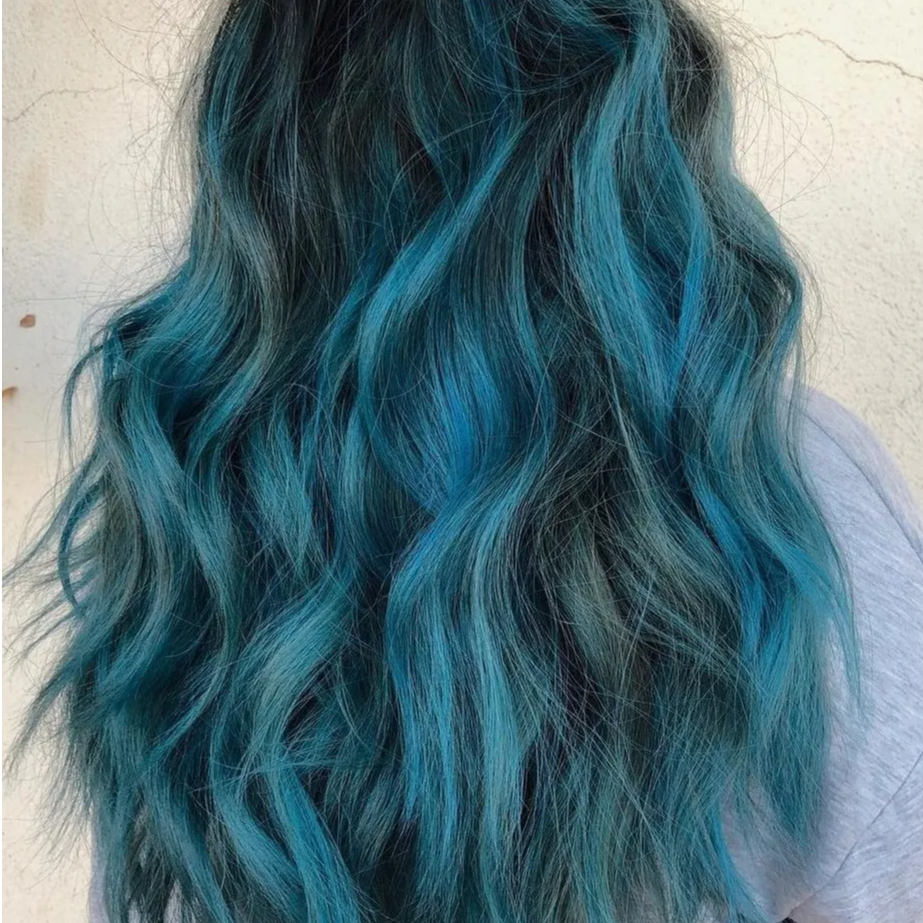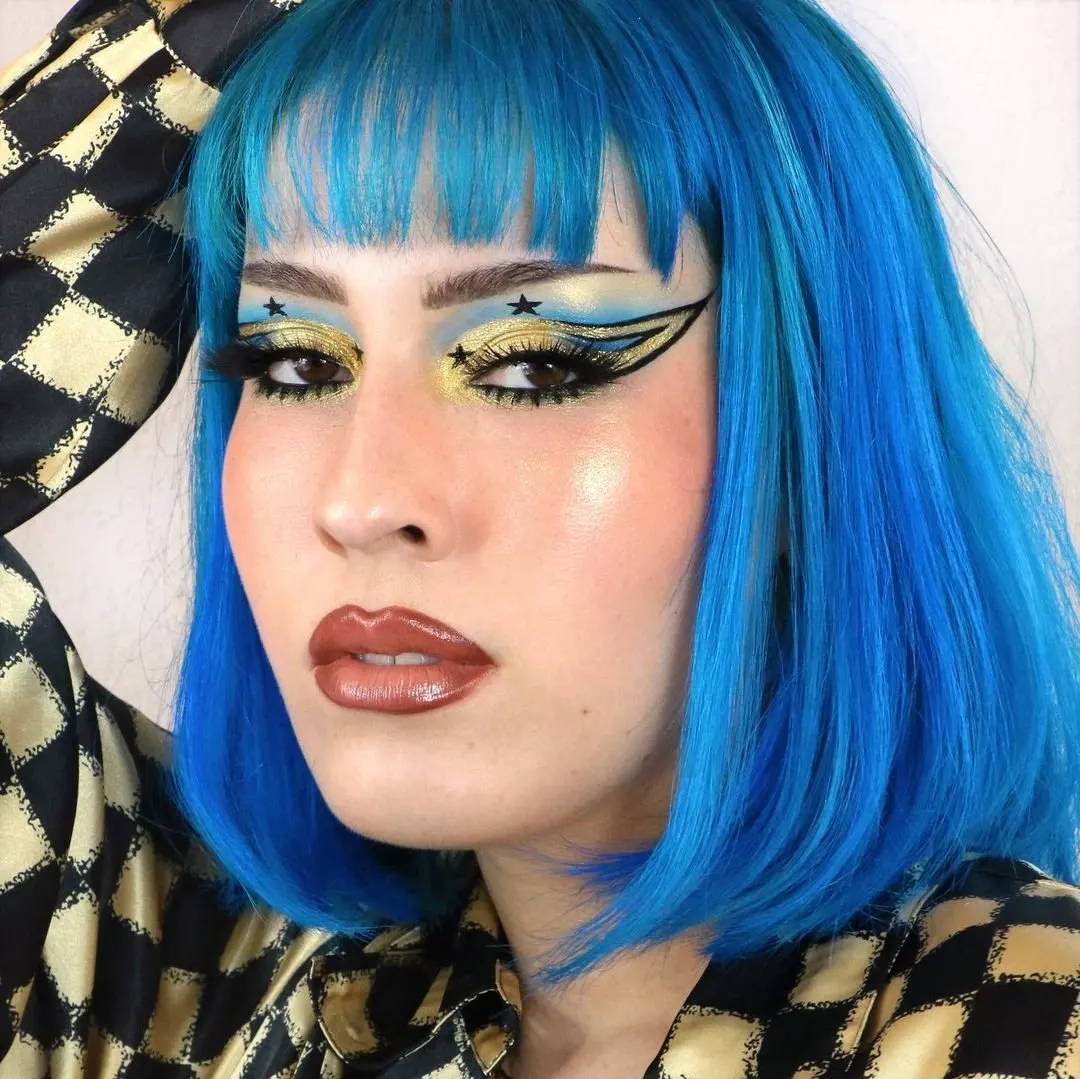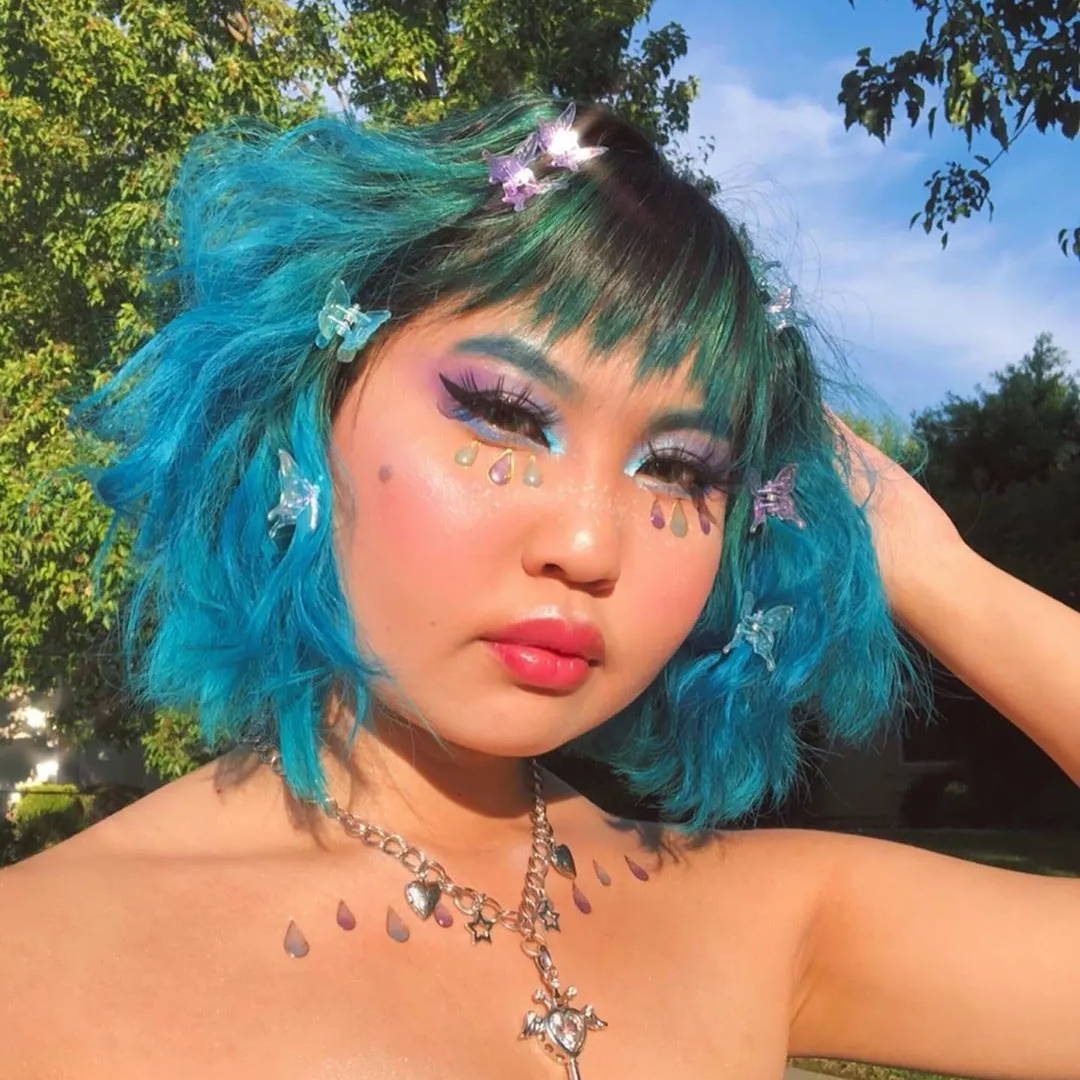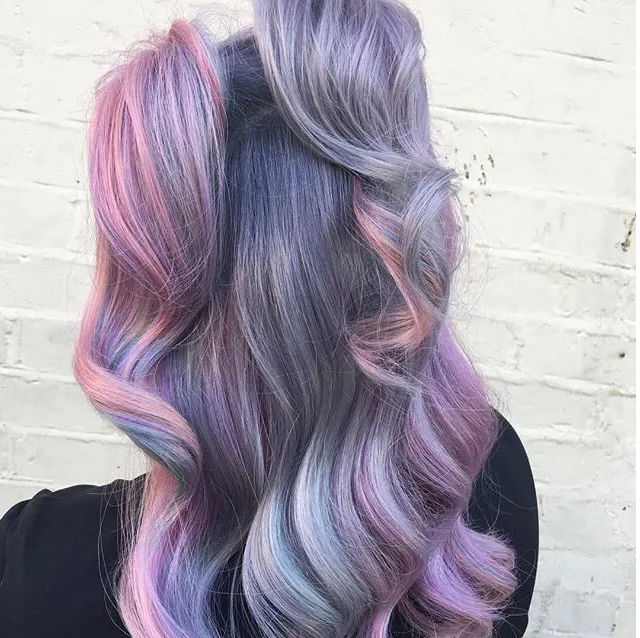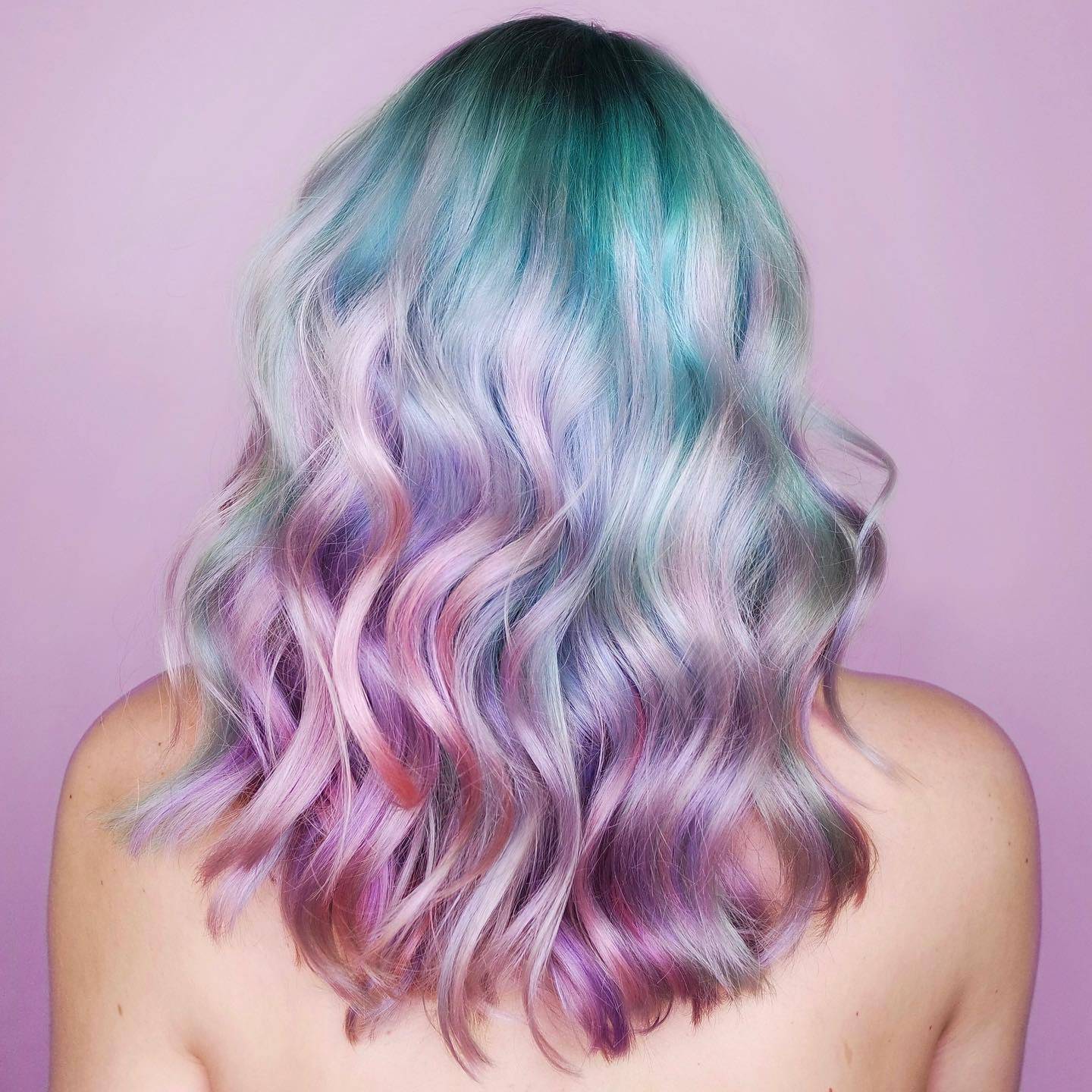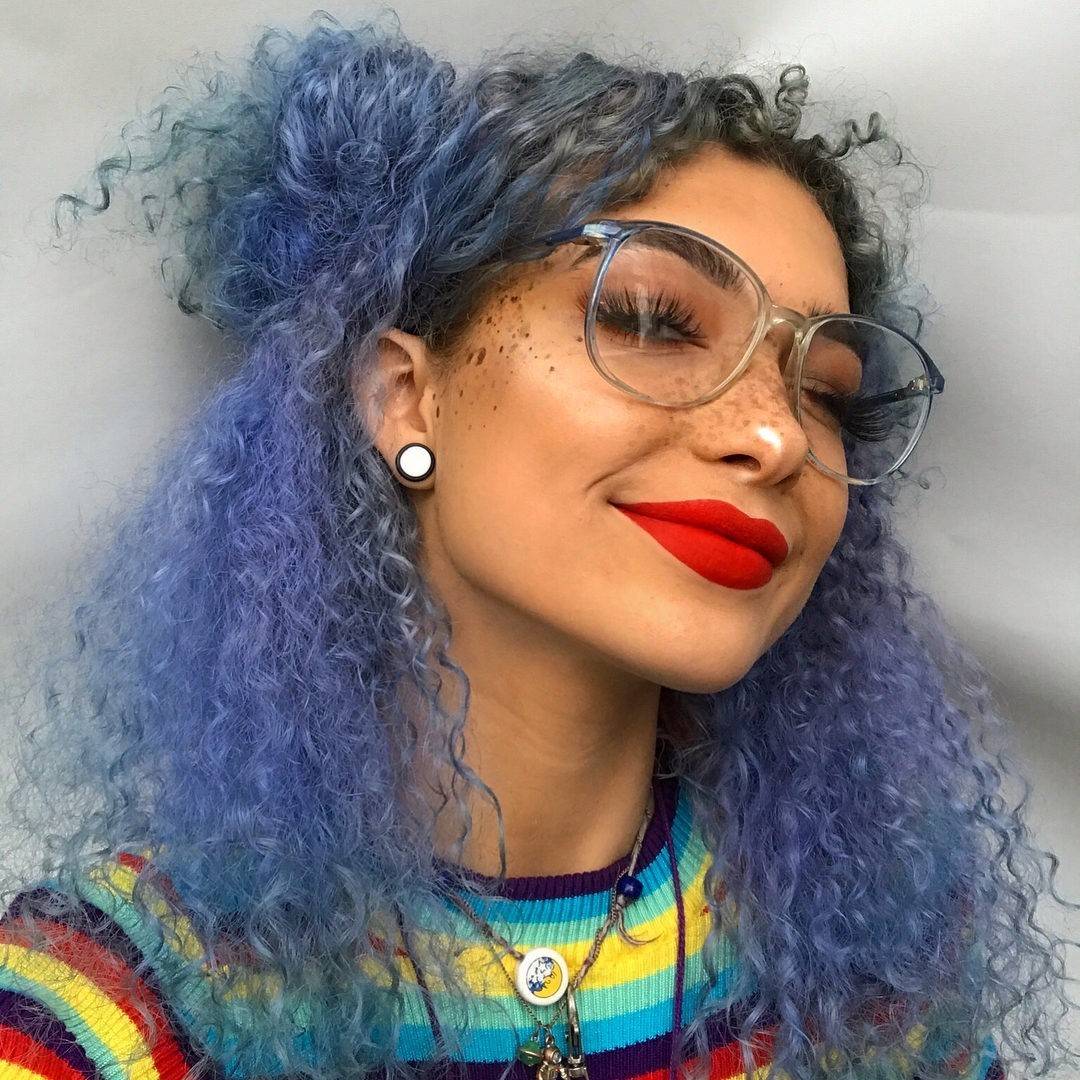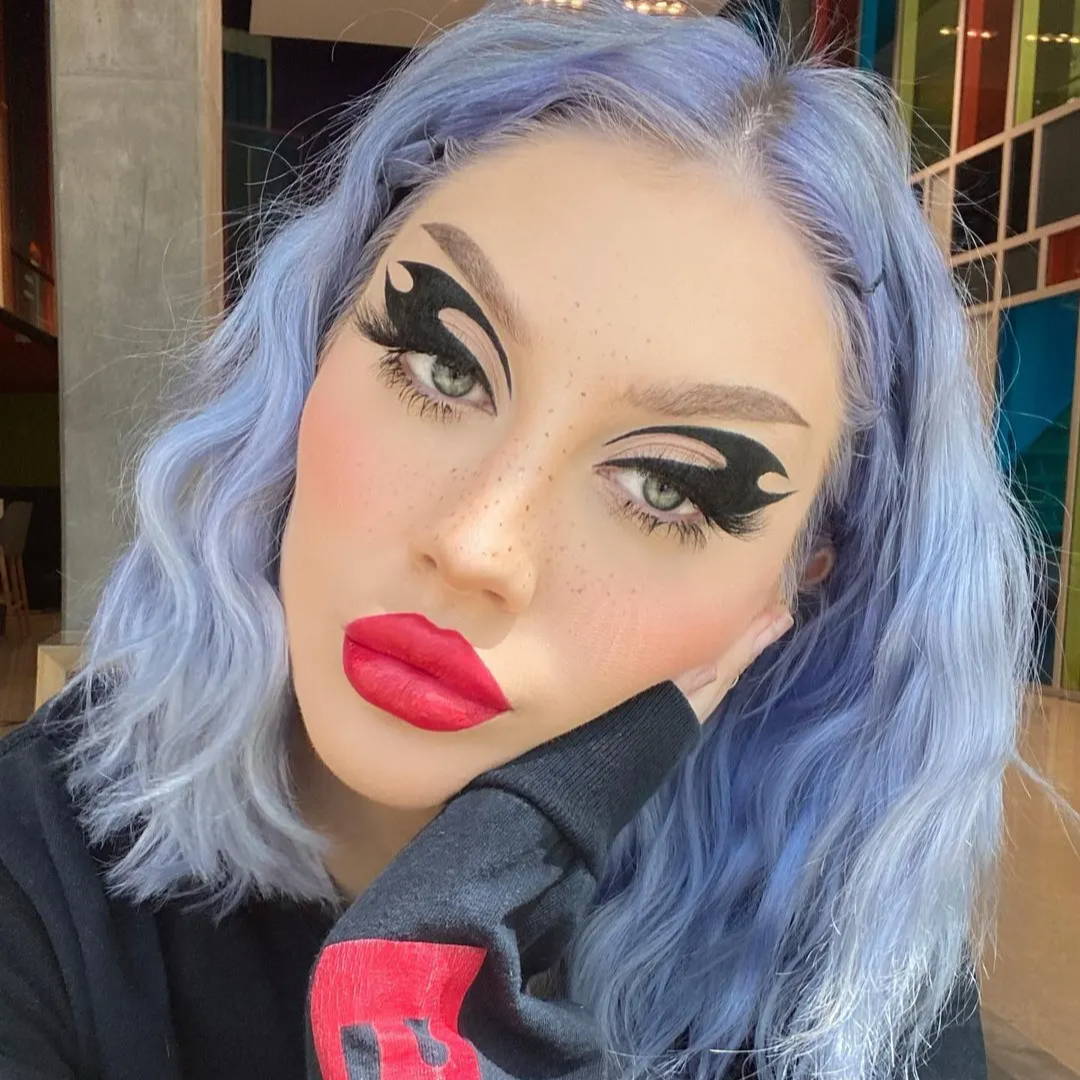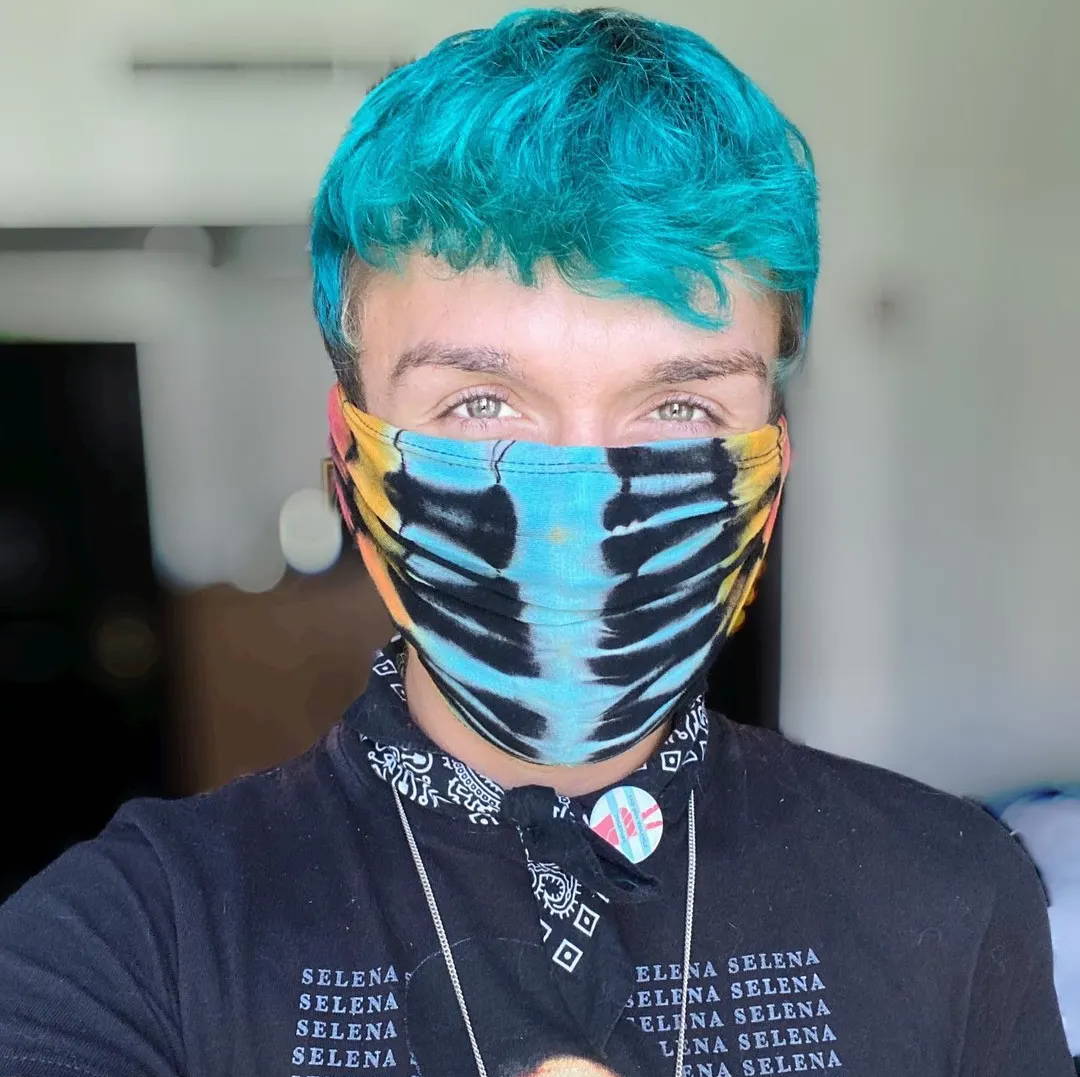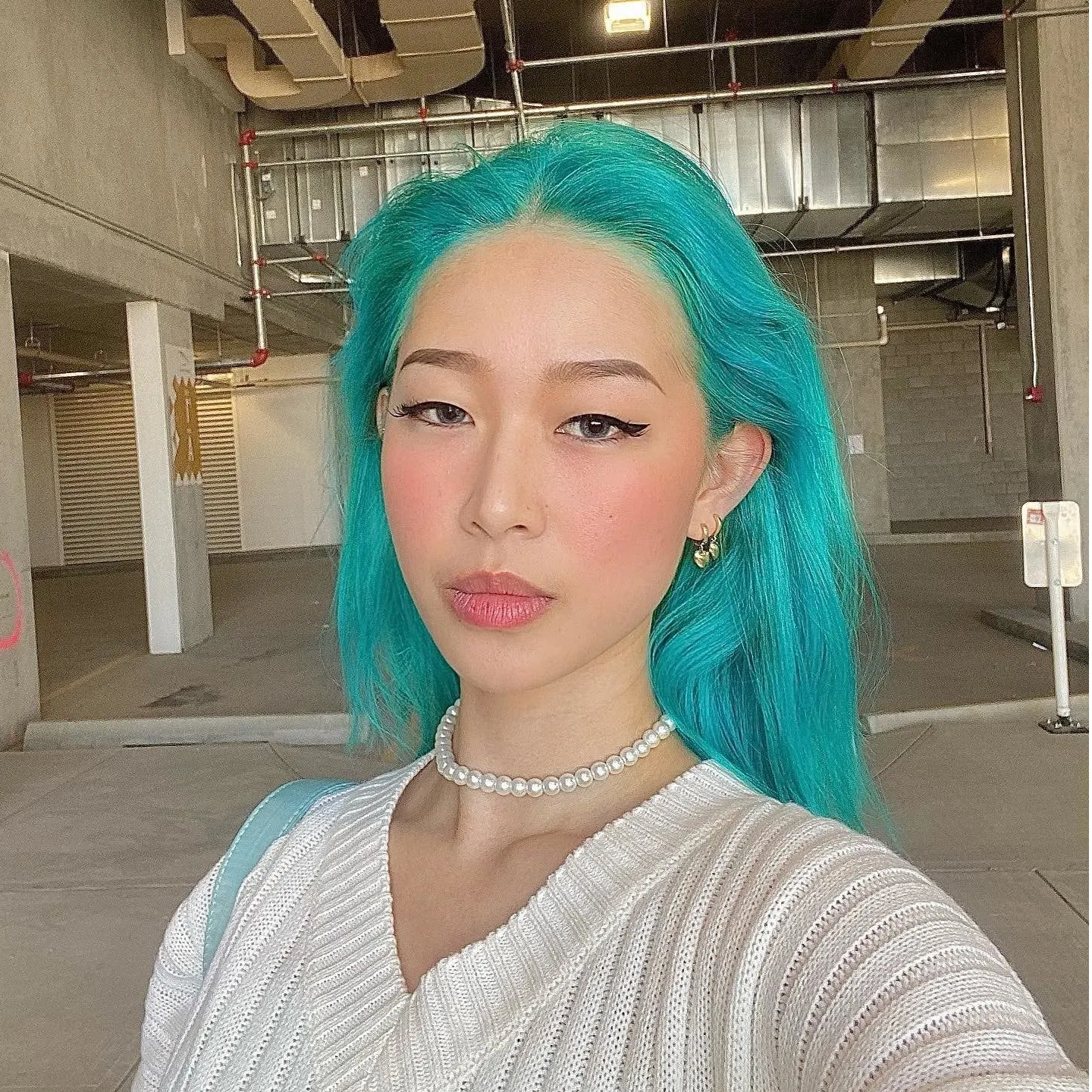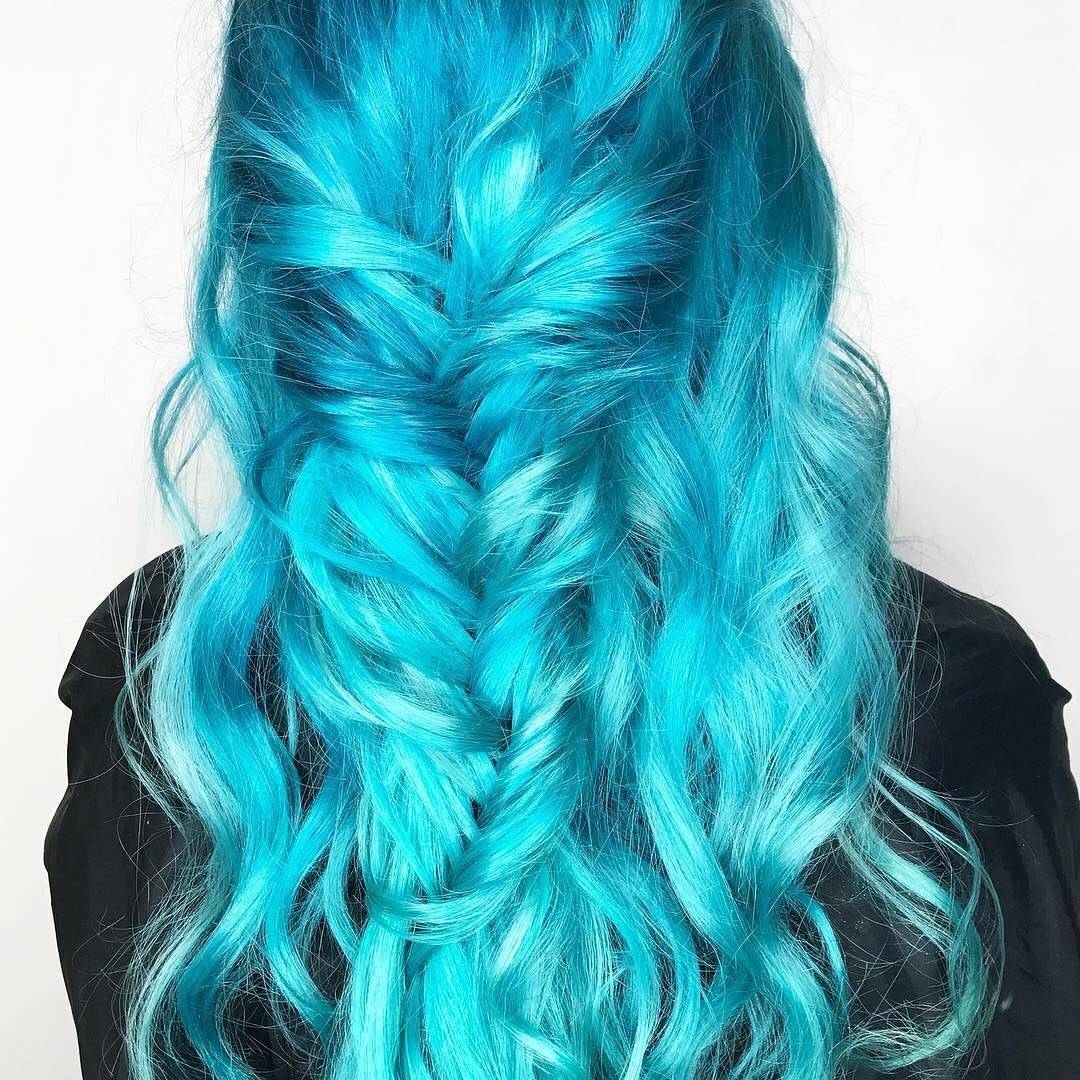 Our Unicorn Hair Full Coverage Hair Dye Collection will always be:
100% Vegan & Cruelty Free

Non-damaging Ultra-conditioning Formula

Sugary Citrus Vanilla Scent
And that's why you love it!
---
Can I Dye My Hair Blue Without Bleaching It?
Our high-impact semi-permanent hair colors deposit pigment onto your strands for a beginner-friendly, damage-free dyeing experience. Because they deposit color (and don't strip your natural hair), our dyes show up best on pre-lightened strands that fall somewhere between platinum and medium blonde (levels 7-10). Basically, the lighter your hair, the more vivid the end result—so if your ideal blue hair color is super-vibrant (or pastel-pale), we recommend bleaching your strands first for the best end result.
If your hair falls in the level 1-6 range (anything darker than medium blonde), it's especially important to bleach. It's also noteworthy that virgin hair—strands that have never been processed or lightened—won't fully absorb color. The good news is, you won't need to hit the salon first. Bleach your strands with one of our Unicorn Hair Bleach Party kits, which are safe and easy to use, then move straight to applying your color.
---
What Is The Best Blue Hair Dye?
We love all of our blue hair dyes—the best blue hair dye for you is the one that suits your needs best. You'll find all of our blue hues if you shop by hair color. Try Mystic for a bold and bright blue, or opt for Powder for a beautiful baby blue hue. If you're still not sure which shade to pick, our swatch guide for Full Coverage Dyes and Tints will help you determine exactly how our different blue hair dyes will show up on your strands. Pick your favorite, or mix and match for a truly one-of-a-kind look. Keep in mind, if you start with a more yellow base, your results will be more green. For example, Anime, a neon candy blue dye, will look more turquoise or teal.
What Is The Best Blue Hair Dye For Brown Hair?
If you have darker hair, don't worry: We have some options for you, too. Seek out the most-pigmented shades of our full-coverage formula, which will add a pretty blue tint to your strands, sans bleach. You'll see the best results with darker blue dyes, like Sea Witch, Mystic, and Anime.
You can also take blue hair for a test drive with a temporary hair color spray. Our washable hair dyes are packed with pigment and spray on easily to coat your mane in eye-catching color. Best of all, they work on all hair colors and rinse out easily with water.  
Is Blue Hair Dye Damaging?
Nope! Our semi-permanent and temporary blue hair dyes are formulated without harsh chemicals, so they won't damage your hair. Instead, they will saturate your strands in high-impact color, while also deep conditioning to give your mane a soft, silky feel.
Note that while our fan-favorite hair dyes transfer less than other highly-pigmented hair formulas, they can still stain fabric and surfaces (like your bathroom counter). Protect all surfaces before coloring your hair, and wear gloves when applying your color. We also recommend drying your hair fully before getting dressed or going to bed to minimize color transfer.
How Long Does Blue Hair Dye Last?
How long your blue hair color lasts depends on a combination of factors. These include whether your hair is processed, how pigmented your shade is, and the frequency with which you wash your hair (and if your shampoo is sulfate-free). Heat-styling and swimming can also have an impact. Pro tip: Avoid chlorinated pools and hot tubs. Broadly speaking, our blue dyes start off strong and fade gradually over time.
To help preserve your color, wash your hair with cold water and use our Unicorn Hair Color Shampoo and Unicorn Hair Color Conditioner. These color-depositing formulas help restore pigment and protect your shade from premature fading for a look that lasts.
For answers to more common color questions, check out our Unicorn Hair FAQ page.